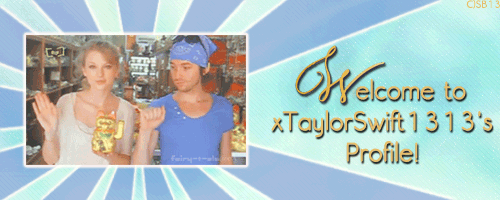 My name is Sabrina, and I'm 17 years old. I can proudly say that i was born and raised in North Carolina and i have a tendency to say y'all. So I have this thing called Twitter I think it would be awesome if you followed me. My username is @sabrina_ashton .Anyways, I love love love Taylor Swift, obviously who doesn't? Taylor has been such an inspiration to me that words can not describe. Her music has bern there for me when no one else has. I love her for that. Been a fan since 2006. I saw Sparks Fly 4 times.
5.1.10 -Hugged Taylor!
6.30.11
11.17.17
9.13.13 - Taylor touched my hand three times
I just made a new twitter and i have absolutely no followers. I had been using my personal twitter account which was @SabrinaO1313 and i decided to make a fan account. I would like to have a ton of Swifties follow me but so far i don't have any followers. It would be absolutely amazing if you guys would follow me. I always follow back. The username is @Sparkly_Swift_ (...