my name is lindsay. you might also know me as
Swifticorn
.
there are these two people with the names of christopher paul colfer and taylor alison swift, i love them with all of my heart.
this profile is very boring, and i'm aware. i might take the time to make it pretty one day, but for now, it'll stay this way.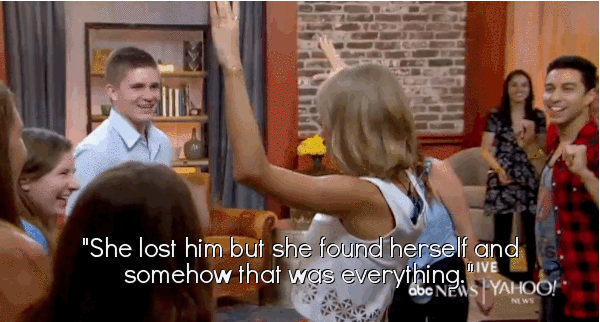 incase you were feeling sad today, i thought that this gif might cheer you up a little bit.
I am wondering what it might be like to not have loved you all of this time. I look at you, and I think of a thousand things I might've said before. But, things have changed. You're not in my life anymore and I am glad you're not. So, take all of your memories because I don't want them. Goodbye...