It's been over 2 and a half years since I last fully updated my profile so I guess it's time to find something else to say. It's difficult though, a lot of me is still the same person as I was when I first wrote this.

I guess I'll start with my name. It's Kate. There's never been a Disney Princess called Kate so I guess I'll just have to settle for the Duchess of Cambridge sharing my name! With that in mind my name is so much cooler now and for some reason when people meet me they assume I call myself Kate because of her. That's sort of weird to me, nobody knew who she was when I was born!

It's always been weird to me that people will hold back information to seem more knowledgeable or to have an advantage over someone else. I've been a Swiftie since 2008 and I've been on Taylor Connect since December 2009 so I've seen a lot of things and can remember quite a few stories and interesting facts. If you want to be my friend, hit the request button at the top of the page and I'll accept. If you want some help or there's something bothering you, send me a message and I'll try to help. I love that Swifties are one big family so it doesn't matter who you are, you're welcome here! Please just be kind to me and everyone else, I don't like rude people.

I first discovered Taylor in about September 2008. I was watching "Young Hot Hollywood: A to Zac" which was profiling young stars like the Jonas Brothers, Miley Cyrus and Zac Efron. When I tuned in they were halfway through Taylor's segment and she was the only person I hadn't heard of. I really loved her personality and admired her story and when I finished watching it I made a mental note to look out for her music at some point because I considered myself a fan. Her website said she had a new album coming out soon and her new single, Love Story was out now. Since my Youtube was painfully slow at the time, I had to give up on listening to her single and just hope that I'd hear it on the radio soon. A couple of weeks later I was listening to Radio 2 and "Love Story" came on. I hadn't heard Taylor sing up until this point but it's like my Swiftie senses picked up that it was Taylor and I freaked out. My mum almost crashed the car but now she's used to me getting excited when I hear Taylor's voice unexpectedly.

I've been lucky enough to see Taylor live quite a few times now. The first time I saw her was in November 2009 during the Fearless tour. It felt so strange to be in a room with so many other Swifties that I started crying before I'd even entered the room. I get that overwhelming feeling of joy and disbelief every single time I see her and I hope it never goes away. When the Speak Now tour came to Manchester in March 2011 I got the chance to meet some other Swifties from the UK and I was especially excited to meet some of my friends from TC. In February 2014 I finally managed to achieve a few of my dreams just in time for my 23rd birthday. I got to go to the tour with one of my best friends, I got to follow the tour for a week and I got to see her show in another country (Berlin). I love going on adventures so my next big goal is to see Taylor live on another continent!

TC has blessed me with a lot of new friends but the closest two by far are Lilly and Liam. Without TC, Lilly and I would never have met. She's my best friend from Germany and she now lives in Scotland too not far from me. Liam lives very close to me too and the three of us have a lot of fun together, we usually end up going to laser tag and then for pizza whenever we hang out.

Apart from Taylor, I love a wide range of music. I find it even difficult to specify a favourite genre because I know what I like and it doesn't particularly matter to me what the artist identifies themselves as or what instruments they want to use. My dad has a great taste in music and he'll take me to see the most awesome folk bands, Irish folk singers and even the legendary Emmylou Harris! In return I introduced him to Lady Antebellum and he's now an even bigger fan than I am. I am a big fan of B*Witched, an Irish pop band too and they are the only band that I love on the same level that I love Taylor. I was lucky enough to meet them earlier this year and the whole day is still like a dream.

I'm the same with TV shows, I love How I Met Your Mother, wedding programmes like Say Yes To The Dress and business programmes like The Apprentice but I really enjoy some quality vintage comedy too. Bewitched and I Dream of Jeannie have been favourites since I was little and I've recently discovered Happy Days, it's awesome! I really admire Garry Marshall, who created Happy Days and has directed some incredible films including Valentine's Day. I find it so funny that I first discovered him when I was about 10 and I'm still finding different projects of his to love and enjoy over and over again.

Remember that time I was on MTV?


Me and Lilly sang Taylor a special birthday version of Shake It Off for her 25th birthday and MTV used the clip in a special show called 25 Candles that chronicled Taylor's 25 greatest moments so far. It was pretty cool, especially as Taylor might have seen me sing to her after all the times I've seen her sing to me!



I met Taylor before her show in Germany on June 19th 2015, you can read about it here. Big thanks to Jazzy for the edit :)

So yeah, that's me. I could write more but I think this is a good length. If there's anything else you wanna know, send me a message and we can chat :)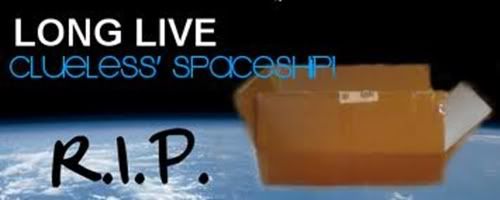 24/11/2009 | 29/03/2011 | 02/02/2014 | 04/02/2014 | 07/02/2014 | 19/06/2015 | 20/06/2015 | 21/06/2015 | 23/06/2015 | 24/06/2015
Yes, I know I'm incredibly late but how cute are these?! Thank you Reagan and Jazzy, they're awesome!